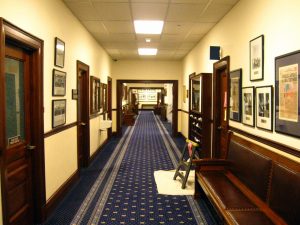 CHAT ROOM ETIQUETTE:
Our policy is simple talk to and treat others as you would like them to talk to and treat you. Kindness and courtesy go a long way in creating camaraderie and friendship. Mind your language at all times please, as we are a family site.
Rooms:
Some of our rooms are: ** A Doughnut and Coffee Shop, which opens at 7AM, Come join our breakfast club and discuss world events or just what the weather is like in each other's part of the woods. If you are an early riser you can come and share some chat and morning laughs.
**Lunch Buffet, join us at noon and enjoy your lunch while chatting to your friends.
** Cafe Fitness Zone Look and feel better
** Recording Studio – Record yourself, singing or playing a musical instrument into a MP3 file!
** The Movie Room, we have over 600 described movies for your enjoyment.  Come in to Willie's cinema and watch the movie of your choice 24 hours a day, 7 days a week. **Can't sleep? Café after Dark opens late at night anyone for a late-night chat?
** TV Land Come listen to your favorite TV shows
** The Café Comedy Lounge. Listen to your favorite comedians like Jeff Dunham, Roy D Mercer, Jeff Foxworthy and many more
** At the Hop Rock Music come play and lets rock and roll! We also have Big Band, Bluegrass, Country Music and a Jukebox for you to play your favorite music.
** Faith Chapel a place for us to worship together.
** Mystery Theatre. Listen to one of our very own produced mini who dun it plays, starring our very own Blind Café Members. You can also get a part in one of our plays.
** Gadgets Tech Room – Tech talk and new Gadgets. **The Halloween Haunted Manor, for our members plays and special Halloween tricks and treats.
And many more!