Hello and welcome to the blind Cafe
WHAT IS BLIND CAFÉ?
It's the hottest, most happening place around on the web. Where the Blind Community is inspired and entertained! it's a great place to learn, laugh, chat and make long lasting friendships. There is always someone to greet you with a friendly smile. Blind Café is totally free! All you need is a headset and a microphone to get started.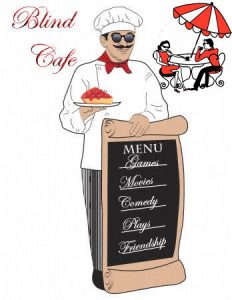 About Blind Café LLC and Blind Café.Net:
We are a nonprofit organization located
in the United States of America. Our members come from every corner of the world. We may have many different cultures, but we all
have one thing in common and that is similar experiences of living with visual impairment. AT Blind Café we share our, experiences, triumphs, hopes, laughter and sometimes tears.